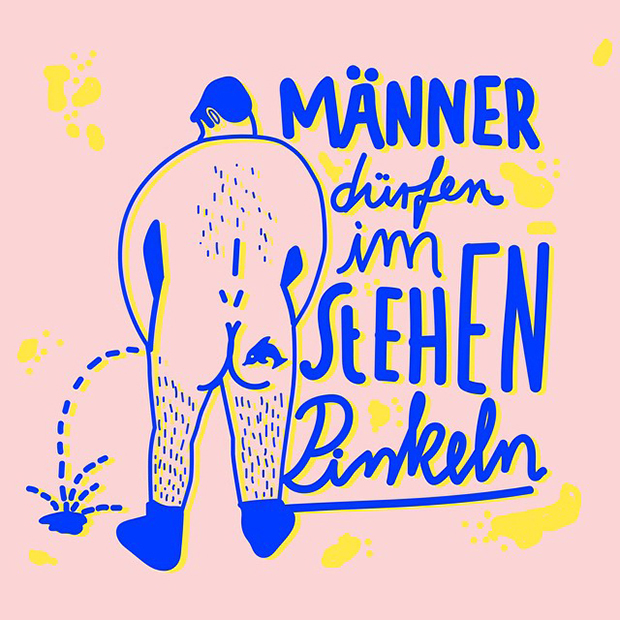 draw me the news, KW 4 / 2015
MIETER DÜRFEN IM STEHEN PINKELN
Für den Vermieter war die Sache klar: Weil sein Mieter stets im Stehen urinierte, stumpfte der in Mitleidenschaft gezogene Marmorboden ab. Das sah auch der Richter so, den Mann zur Rechenschaft ziehen wollte er aber nicht. Ein Mann sei nunmal ein Mann.
GERMAN COURT UPHOLDS TENANT'S RIGHT TO PEE STANDING UP
A German court ruled in favor of mens' right to pee standing up on Thursday, after a landlord tried to retain part of a tenant's 3,000 euro deposit for allegedly damaging the marble floor of a toilet by sprinkling it with urine.
> back to Work