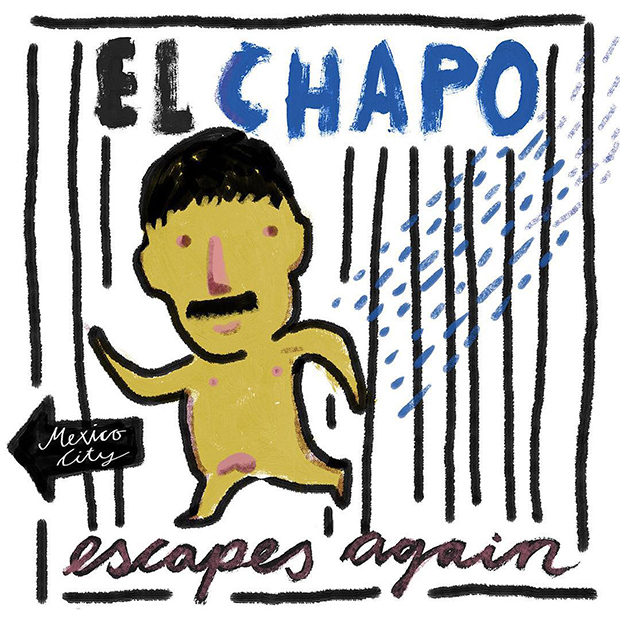 draw me the news, KW 28 / 2015
MEXICO: DROGENBOSS "EL CHAPO" BRICHT AUS GEFÄNGNIS AUS
Einer der Top-Drogenbosse Mexikos ist aus dem Hochsicherheitstrakt eines Gefängnisses in Mexiko-Stadt ausgebrochen. Joaquín Guzmán Loera alias "El Chapo" sei nach der morgendlichen Dusche nicht mehr in seiner Zelle aufgetaucht, bestätigte die staatliche Sicherheitskommission Mexikos in der Nacht zum Sonntag.
MEXICO: DRUG LORD "EL CHAPO" SLIPS OUT OF PRISON
For the second time in 15 years, Mexican drug kingpin Joaquin "El Chapo" Guzman has escaped from a maximum security prison. Guzman went to the showers shortly after 9 p.m. A later check of his cell found it empty.
> back to Work