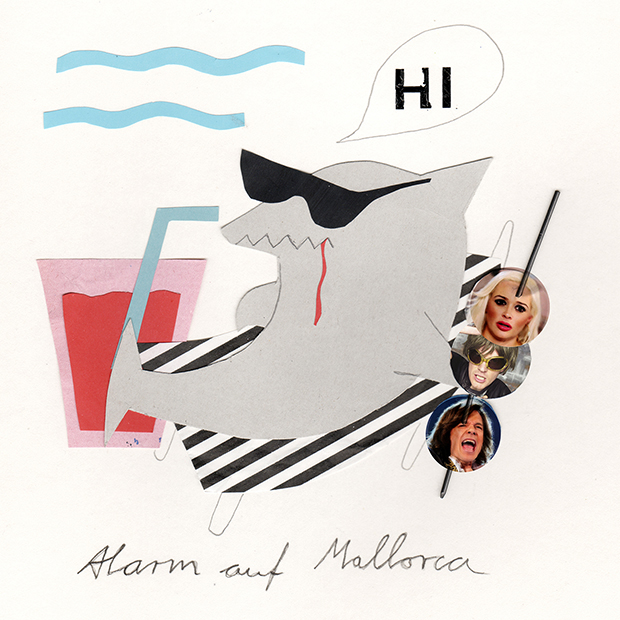 Draw me the news, KW 19 / 2016
HAI-ALARM AUF MALLORCA
Im Hafen von Porto Pi in der Nähe von Cala Major ist am Mittwoch im Hafen ein Hai entdeckt worden. Das berichtet die Mallorca Zeitung. Das Meeresraubtier schwamm dort ins seichte Wasser in der Promenade.
GIANT SHARK LURKS NEAR MALLORCAN HOLIDAY RESORT
Holidaymakers in Palma de Mallorca were paralysed with fear on Friday, May 13 as a huge shark marauded through the city's port.
> back to Work